We offer you a pack of green clay from 100€!

ÉCLIPSE | Make-up remover
40g | Up to 4 months.
The first step in double cleansing, the make-up remover turns into a milk on contact with water to effectively remove make-up. Based on prugne de Gascogne butter, it leaves the skin cleansed, supple, and velvety for a real feeling of comfort.
✔ Suitable for sensitive, reactive and inflammatory skin, 0% perfume: does not sting the eyes.
✔ Ergonomic shape, perfectly adapted to the application on the eyes
✔ Effective on all makeup, even waterproof strong>
Handmade product. Made, with passion, in Provence.
Fragrance-free. Without allergens. vegan product.
INCI
OLEA EUROPAEA FRUIT OIL*, ZEA MAYS STARCH*, ARACHIDYL/BEHENYL ALCOHOL, PRUNUS DOMESTICA SEED OIL*, HYDROGENATED PRUNUS DOMESTICA SEED OIL*, ARACHIDYL ALCOHOL, DECYL GLUCOSIDE, ARACHIDYL/BEHENYL BETAINATE ESYLATE, BEHENYL ALCOHOL, AQUA, ARACHIDYL GLUCOSIDE, TOCOPHEROL, HELIANTHUS ANNUUS SEED OIL, DECYL ALCOHOL, GLUCOSE
* ingrédients issus de l'agricolture biologique.
How to use a make-up remover bar?
For the makeup remover bar to turn into milk, the product and the face must be generously wet, ideally with warm or hot water.< /p>
With the flat side of the makeup remover bar, massage the cheeks, chin and forehead to deposit a generous amount of milk. You can then turn the product over to massage the hollow of the eyes from right to left and from left to right with the rounded face.
Rub and roll the roller in your hands to collect the milk on your palms as well and facilitate the next stage of the massage.
To remove makeup completely and effectively, the best way is to massage all parts of the face well. We also recommend several techniques to combine to boost the effectiveness of make-up removal:
make big circles all over the face with your hands to remove make-up from the complexion
gently rub the eyelashes from left to right and from right to left with your fingertips to remove the mascara
massaging around closed eyes to remove mascara and eyeshadow
massage the mouth in circles from left to right and from right to left to remove lipstick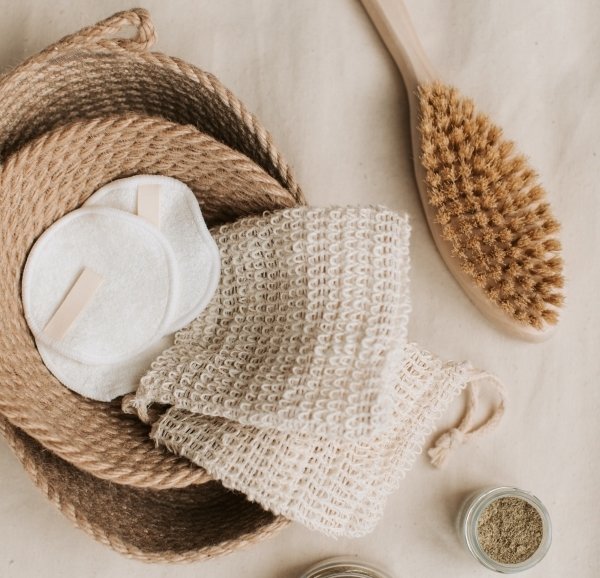 With or without a cotton pad?

The solid makeup remover can be used with or without a cotton pad. If you are a fan of cotton pads, simply rub the wet solid make-up remover on the cotton pad, which is also a little damp, to deposit milk on it. With this milk, you can then remove your make-up using the cotton pad as usual.
But the advantage of solid make-up removers is that they are self-sufficient and that it is also very easy to use them without cotton wool . By simply massaging the wet treatment onto your damp face, the milk is generously deposited.